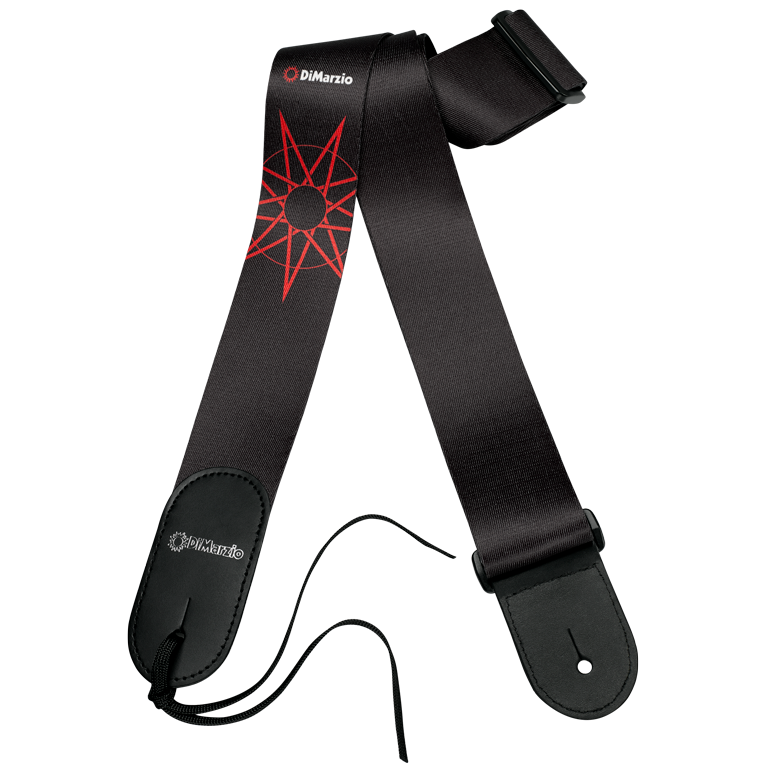 Jim Root #4 Black Guitar Strap
One of two guitarists for the band Slipknot, Jim Root (also known as "#4" from modern metal heavyweights) has been acknowledged "a vital creative force in the band." Slipknot has dominated the charts for the last twenty years.
To celebrate Jim using DiMarzio® guitar straps for so many years and the release of Slipknot's third Billboard No. 1 album, "We Are Not Your Kind," DiMarzio is delighted to issue the Jim Root #4 Standard Straps. Slipknot are the undisputed kings of the modern masquerade, and these striking straps featuring the Slipknot 9 Point Star (the Nonagram) bring their unique onstage presence to your guitar.
The Jim Root #4 Standard Strap is made of high-quality printed microfiber, and the stitched leather strap ends "button" on to an electric guitar. A tie-cord is included for use on an acoustic guitar.
The Jim Root #4 Standard Strap is also available in white.
Strap Length
Adjusts from 32 to 56.6 inches (81 - 144 cm)
Strap Material
Microfiber with leather ends