The original single-coil "soapbar" design had a special sound; low notes were solid and not tubby — they had an almost "piano" tone quality — while high notes were fat all the way up the neck. We've always thought this was a devastating combination, and we naturally wanted to reproduce this sound without 60-cycle hum. In the end, we found the best approach was to use our patented Virtual Vintage® technology to create the Virtual P90™. The two coils are tuned to different frequency ranges and output voltages, so tone and balance can be tuned by adjusting pole piece heights. It's almost the same effect as adjustable high-fidelity speaker crossovers.
An obvious question is how the Virtual P90™ differs from the DLX-90™. The Virtual P90™ is a little more raw-sounding: high notes have a little more snap, and low notes more growl. If you have a fairly warm-sounding guitar and amp setup, the Virtual P90™ would be a good choice for neck and bridge positions. If your guitar is more on the bright side, try the Virtual P90™ in the neck and the DLX-90™ in the bridge. Not available in a "dog-ear" version.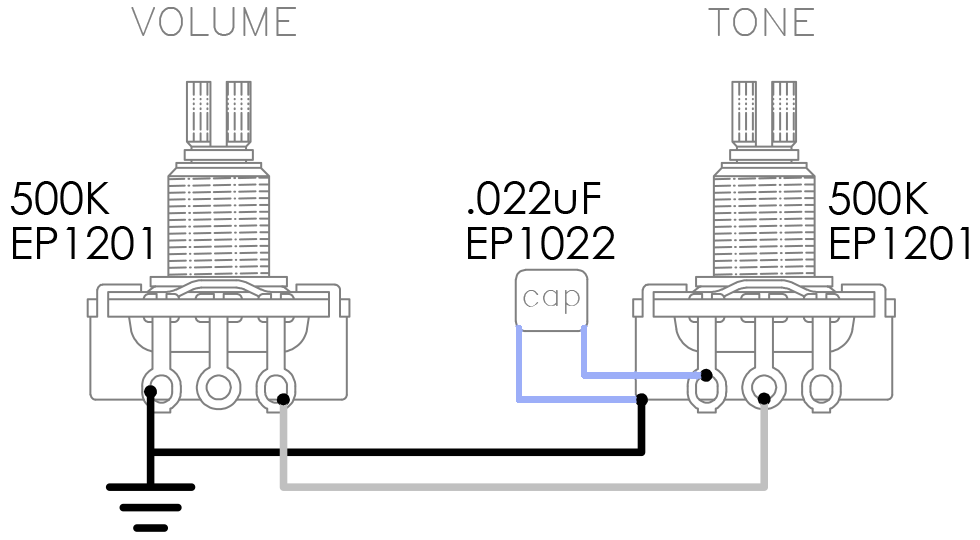 Recommended For
Neck and bridge positions.
Year of Introduction
1999