Think of the Super 3™ as a Super Distortion® with more mid-range grind and chopped treble. If you play your amp with scooped mids and intense overdrive, this is your pickup. The Super 3™ pickup's smooth highs allow you to turn up your amp's treble and presence without fear of thinning out your sound, and the crunchy mids ensure you won't get lost in the mix. It's also a great pickup to use with distortion pedals — it drives them hard and allows full use of their tone controls.
The Super 3™ has been getting the reputation for being a real workhorse for heavy metal. The top end is very dark (especially for a high-output pickup), but the low end isn't real muddy, so you can turn both bass and treble controls up on your amp to get both scream and crunch.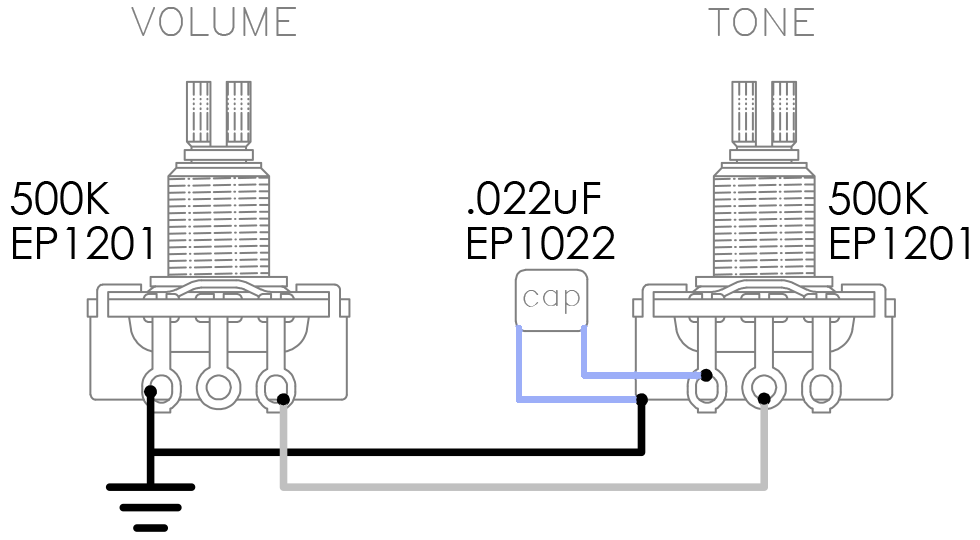 Recommended For
The Super 3™ is primarily a bridge position pickup. Specifically designed for solid-bodies; hollow and semi-hollow guitars can be hard to control with warm, high output pickups.
Year of Introduction
1994