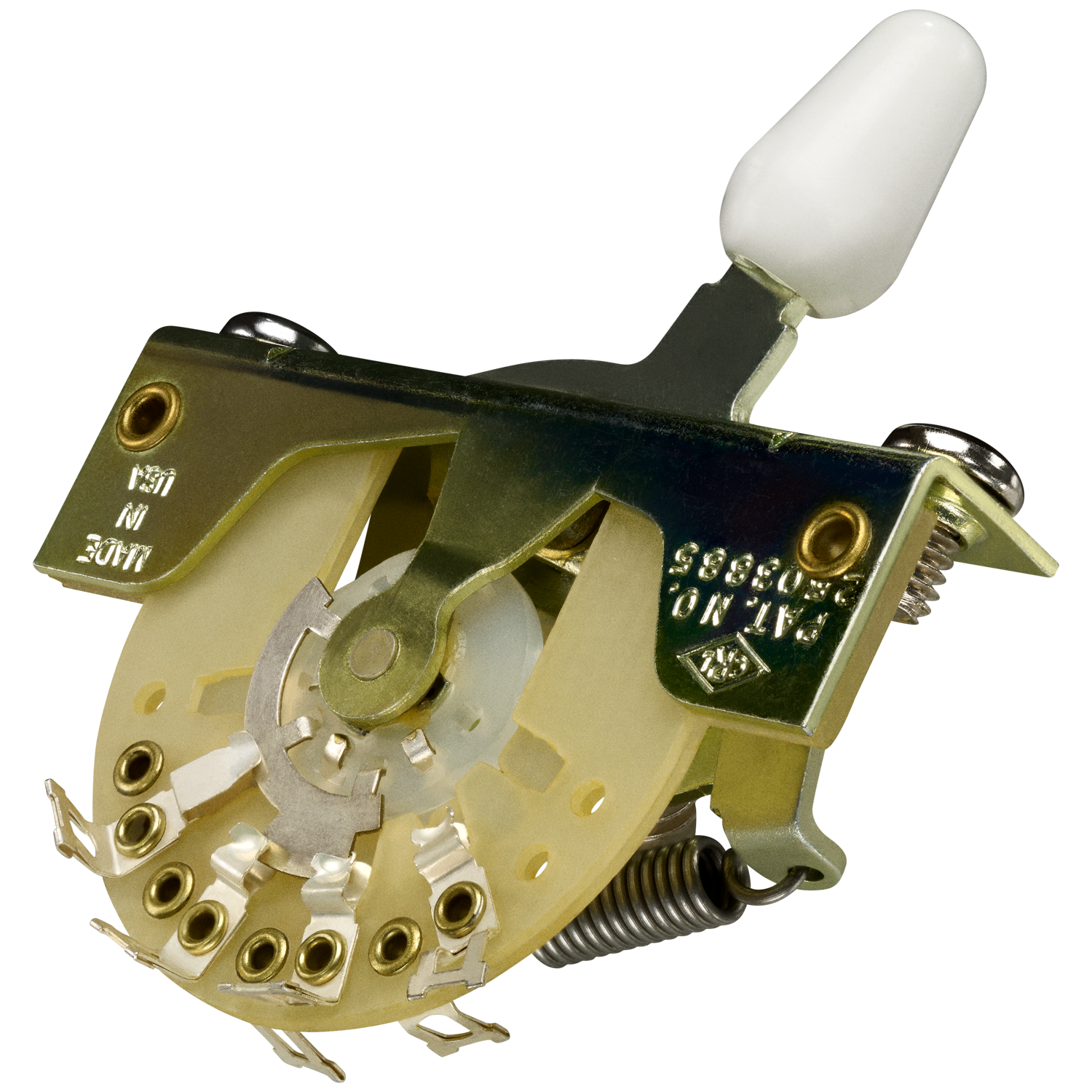 CRL Five-Way Switch for Strat®
DiMarzio was founded on the spirit of continuous improvement and a passionate reverence for our vintage roots. Our parts hold to these same ideals, because we know that the performance of your pickups is only as good as the parts connecting them. So, we searched the industry for the most robust, reliable, and finest sounding electrical parts to offer our customers, including many parts that are custom-built specifically for DiMarzio.
We chose this heavily overbuilt blade-style switch for its tone and feel and because it solves the two most common problems reported by players: loose or sloppy travel and almost imperceptible selection points. Each position in this stout switch translates to the hand with a positive 'click' – no more need to look down at your instrument mid-performance to determine which of your pickups is selected.
These premium, American-made switches are the original parts selected by Leo Fender for the first Telecaster® and Stratocaster® guitars in the 1950's.
Whether you're replacing a defective switch, building a new instrument, or just in the market for an upgrade, DiMarzio's CRL switches are an improvement that you will both hear and feel.
Black and white switch tips are included, along with two nickel-plated Phillips-head mounting screws.
Please refer to our wiring diagrams for detailed schematics.
If you still have questions, please call one of our knowledgeable and friendly techs at: +1 (718) 816-8112 (Monday through Friday 11:00 AM – 3:00 PM Eastern Time) or email: [email protected]